Our mission is to plan ahead:
When projects are welled planned, our customers get the following results:

- Managers get results cheaper and faster
- Safety/Environmental departments get safe solutions
- Subject matter experts get desired specifications
- Operators get intuitive user-friendliness
- Technicians get maintenance-friendliness
- Developers get integration-friendliness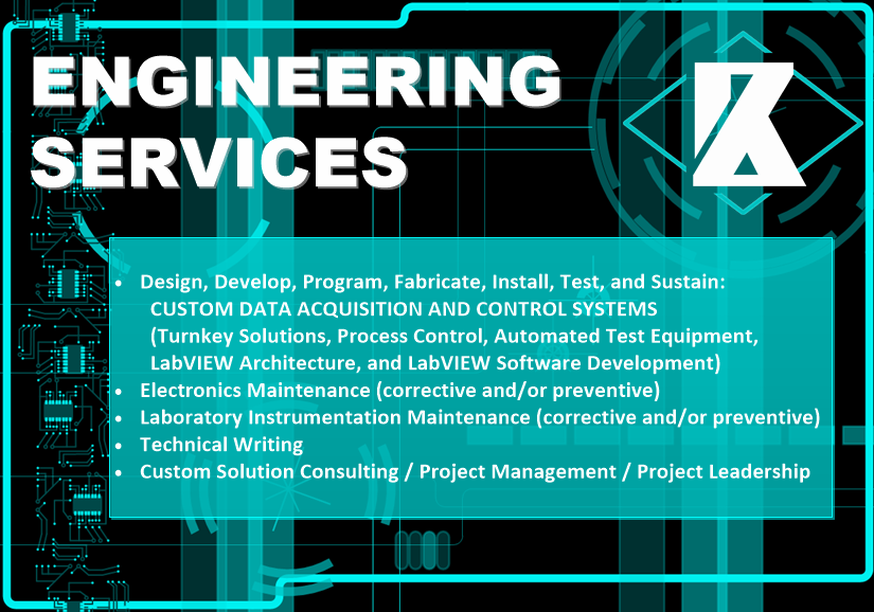 Turnkey Solutions


---

- SAFETY
- Project Leadership
- Project Management
- System / Equipment / Product / Machine Design
- System / Equipment / Product / Machine Development
- System / Equipment / Product / Machine Assembly
- System / Equipment / Product / Machine Installation
- System / Equipment / Product / Machine Testing
- Technical Writing

Other Solutions

---

- SAFETY
- Consulting / Contracting (Engineering Services)
- Mentoring / Training
- System / Equipment / Machine Preventive Maintenance
- System / Equipment / Machine Corrective Maintenance

---
Let KZ Controls help you plan ahead!
KZ Controls is Houston's LabVIEW solution!
Design, Develop, Program, Fabricate, Install, Test, Sustain:
DATA ACQUISITION, CONTROL, NETWORKING, AND REPORTING

Where we come from and why we are the better choice for your custom needs:
The founder of KZ Controls LLC started out as a janitor and laborer for more than 6 years before becoming an electronics technician. For over 8 years, he performed technician services for the United States Marine Corps and Department of Defense (DOD). After becoming an electrical engineer, and providing systems development and systems engineering services to multiple industries for over 6 years, he decided to use his varied experience to bring unique solutions directly to his customers from his own company to ensure that quality and foresight is paramount. With dreams of making the United States known for its quality once again, he created a KZ Controls LLC as the foundation to providing his unique quality services and eventually high quality products directly to you.

KZ Controls LLC understands the value of preventive maintenance. When machines are down, you are losing money. Regularly scheduled maintenance can prevent catastrophic downtime. If there is a way to speed up the preventive maintenance, then you save time and money while helping to ensure smooth operations.

What sets us apart from our competitors has a lot to do with our founder's perspective towards all projects. Subject matter experts, sales personnel, product champions, and management are not the only people keeping your business profitable. When it comes to your equipment, test systems, machines, and operations in general your profits are highly dependent on your operators, maintenance personnel, and engineers. This is why KZ Controls LLC is dedicated to help you find solutions to help sustain and improve these often under-appreciated areas of your company. Planning ahead is not only to save you money and time, but it is also to ensure user-friendliness, maintenance-friendliness, as well as integration-friendliness. Your operators, technicians, and engineers will appreciate you decision to have KZ Controls LLC help you improve your profits.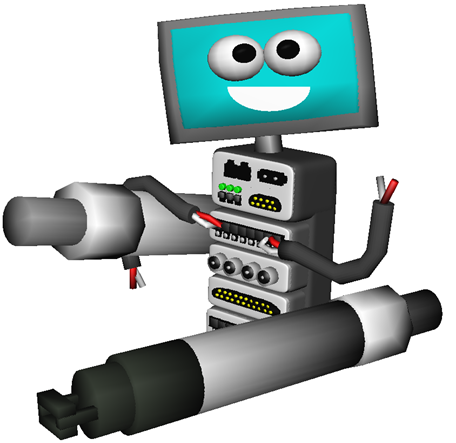 FAQ:
Q:
What is maintenance-friendliness?

A:
Maintenance-friendliness means a system/product/device is easy to fix, easy to work on, or easy to maintain/sustain. Have you ever noticed that today's vehicles are nowhere near as easy to work on as they used to be? Older cars are maintenance friendly, and newer cars are not...


Q:
What is integration friendliness?

A:
Integration-friendliness means that a system/product/device is easy to incorporate as a subsystem to a larger system. Engineers are sometimes asked if they can combine multiple instruments together to be controlled or monitored by a single computer. Some devices require very special and sometimes difficult instructions or protocols to "integrate" with other machines. These would not be considered integration friendly. Sometimes implementing general communications protocols increases integration complexity. Some machines require very little effort to make a simple driver for interfacing with a custom application (app or exe).


Q:
When will KZ Controls LLC start selling off-the-shelf solutions?

A:
KZ Controls LLC will start selling products as soon as the first is designed, developed, and tested thoroughly to ensure the best quality possible.


Q:
What kind of products is KZ Controls LLC eventually going to sell?

A:
KZ Controls LLC will initially provide all-in-one bench-top solutions for commonly requested service solutions from many customers in the Houston area. But, there will not be an industry limitation. Sorry, but you will need to wait to see... :)


Q:
Why isn't KZ Controls LLC searching for an investor to expedite the process of product sales?

A:
The owner and founder of KZ Controls is adamant about preventing someone else's agenda from affecting quality.